Okay, so I've vaguely mentioned this (like once), but I wanted to dedicate an entire post to it, so here it goes...
Travis (my brother), Matt (his best friend), and I are going on a road trip for a little over two weeks in May. It's one of those things that was always sort of a "we'll talk about it, and keep planning for it, but deep down we know it's never going to happen because we don't have the money, or the scheduling doesn't work out" type of thing that we've talked about for a long time (5 years, maybe?). Well, my brother decided to really make it happen, and for months (possibly an entire year) he's been planning out this trip. He's hammered together pretty much every single detail on his own, which totally amazes me and fills me with gratitude at having such an awesome brother. So, our destinations are as follows (in order):
Big Bear City (by Big Bear Lake), CA
Our aunt, uncle, and two cousins live there, so we'll be staying with them while visiting. Which is pretty cool, since almost all of the rest of the trip we'll be camping out. It'll be really fun to visit them (don't tell anybody, but this uncle is probably my favorite out of all of them in both our parents' families...which is saying a lot, cuz we have ten uncles total between the two).
Monterey Bay, CA
Of course, beach/ocean/etc.=badass (soooo!!! many picture opportunities!!!!!! it blows my mind!)...but the main attraction here will be the Monterey Bay Aquarium.
I think it's probably one of the greatest (if not THE greatest) of all the aquariums in the U.S.
Big Sur, CA
Miles upon miles of absolutely gorgeous coastline. I seriously am going to be taking hundreds (thousands? maybe?) of pictures during this trip, I won't be able to help myself.
San Francisco, CA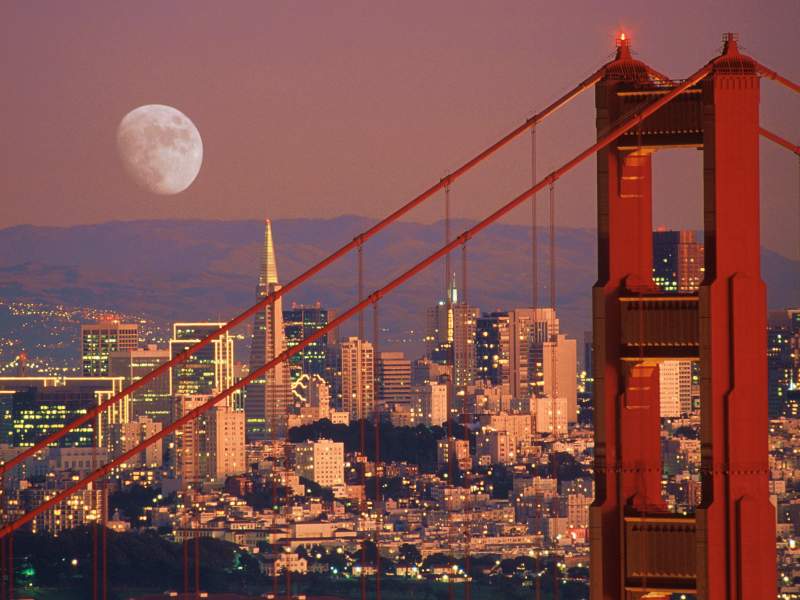 Dude, the bridge...do we honestly
need
another reason to visit there?!? So very cool. But, we do have another reason...
Alcatraz (island in San Francisco Bay that was previously used as high-security jail, now is a tourist attraction)
We're going here, which creeps me out but is also very interesting at the same time.
Yosemite National Park, CA
I love nature and animals, etc. so I'm psyched to go here. Words cannot describe my feelings.
Las Vegas, NV
As weird as it may sound, Travis and I have quite a few childhood memories of the hotel/casino places in Las Vegas. We lived in Bullhead City, AZ for six years, and Las Vegas is (I think) about an hour away from Bullhead, so we went there quite a bit (with our dad...I don't think our mom ever took us...which is definitive to their opposite natures). We watched the moving statues in Caesar's Palace, saw the "volcano" at the Mirage, went on a boat ride (
inside
!) at the Luxor, etc. etc. Pretty awesome stuff. I never really thought of it as 'Sin City' as a kid, probably because I had no clue what actually went on there. To me, it was like a permanent circus/carnival or something. So we're going to go there and sight-see (not gamble).
Zion National Park, UT
I don't know much about this one, but it looks very pretty, and will be fun to hike around and take pictures of it.
Bryce Canyon National Park, UT
This one's the same as Zion...beautiful, and I look forward to seeing it, but I don't have much to say about it as I don't know a lot about it.
Grand Canyon, AZ
This one's not definite, we'll go there if we end up with extra time at the end of the trip (Travis left a few random extra days that aren't scheduled anywhere specific, so that we can have the flexibility to do more in one place or another if we feel like it). We've all three been there before, that's why it's kind of up in the air. If we do go, that's great since it's so pretty and all, but if not, I'm happy to put the other places in priority since we haven't seen any of them before.
And that's that! Our road trip in a nutshell. Travis has things planned out extremely well, with driving time, money, etc. I'm impressed by how much time and effort he's put into this. It's going to pay off big time for all three of us.